uuyashiki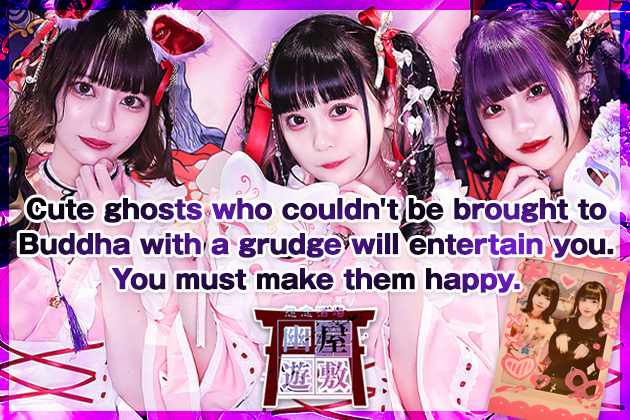 Coupon
If you are a first time visitor, please mention that you saw un in the "Tokyo Maid Guide" when you come to the establishment.
One instant photo will be given for free.
Please feel free to make use of this offer♪

[MAP]

Once upon a time, there was a very beautiful signboard girl at a coffee shop.
The girl hit it off with a man who was a customer, and they immediately fell in love.
They were supposed to live happy ever after from then on.
However, fate is cruel, and one day she witnessed the man committing adultery with another woman at the same coffee shop.
The girl, out of hatred for being cheated on, set fire to the coffee shop where the interloper and the man were.
The girl herself was involved in the arson and died as well.
Her face was so ugly and fearless that one could not imagine she was the beautiful girl…
In this coffee shop, the spirit of the daughter still appears with a grudge….
〜The system of our cafe〜
Our coffee shop offers all-you-can-drink service.
The more you drink, the more you make offerings to the spirits of the dead.
All-you-can-drink for 40 minutes / 3,300 yen
A 10% service charge will be added.
*Automatic extension system.
[All-you-can-drink Menu]
– Beer
– Lemon sour
– Green Tea High
– Oolong Tea High
– Acerola High
– Coke High
– Ginger High
– Highball
Non-alcoholic
-Green tea
-Oolong Tea
– Coke
– Ginger Ale
– Orange Juice
– Acerola
– Ume Sparkling
– Apple Juice
– dreary and worn-out