ASOBI KAN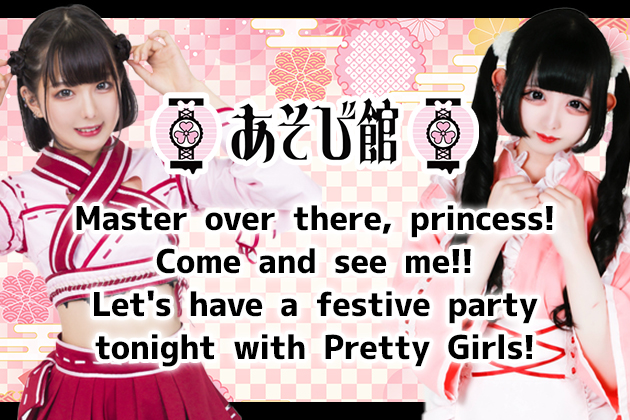 Coupon
◇Mention about "Tokyo Maid Guide" when you visit us for the first time♪♪
New customers will be charged 1,500 yen (tax not included) for 40 min.
—————————————-
First set 40 min. 3,000 yen (tax not included)
  50%OFF(half price) ↓↓
First set 40 min. 1,500 yen (tax not included)
—————————————-
Is what we will charge you.
Please feel free to take advantage of this offer.
[No expiration date!]
※Valid only for your first visit.
※Cannot be used in conjunction with other discount services.
※This ticket may not be used on weekends or during busy times.
※Must have a minimum order of 1,000 yen.
◇Women are always half-price!
Princesses can enjoy half-price set price all the time.
3,300 Ryo ➡1,650 Ryo
We are looking forward to seeing many princesses!

[MAP]

To all Misters and Princesses!
Come by and see!
The playground of Edo is the Asobi-kan.
Let's drink, sing, and play freely
Let's forget about everyday life and have fun!
Ping pong, darts, bouldering
Come on, come on, everyone, let's get together and enjoy the festivities tonight!
System
Entrance fee for Asobi-kan. All-you-can-drink 40 min. 3,300 Ryo / 40 min. Extension 3,300 Ryo
Lady's Fee
1,650 Ryo for 40 minutes / 40 min. Extension 1,650 Ryo.
Automatic extension system. A 10% service charge will be added to the above amounts.
In addition, all menu items include tax.